Ceramic Tea Mug Set with Lid and Infuser
$40.00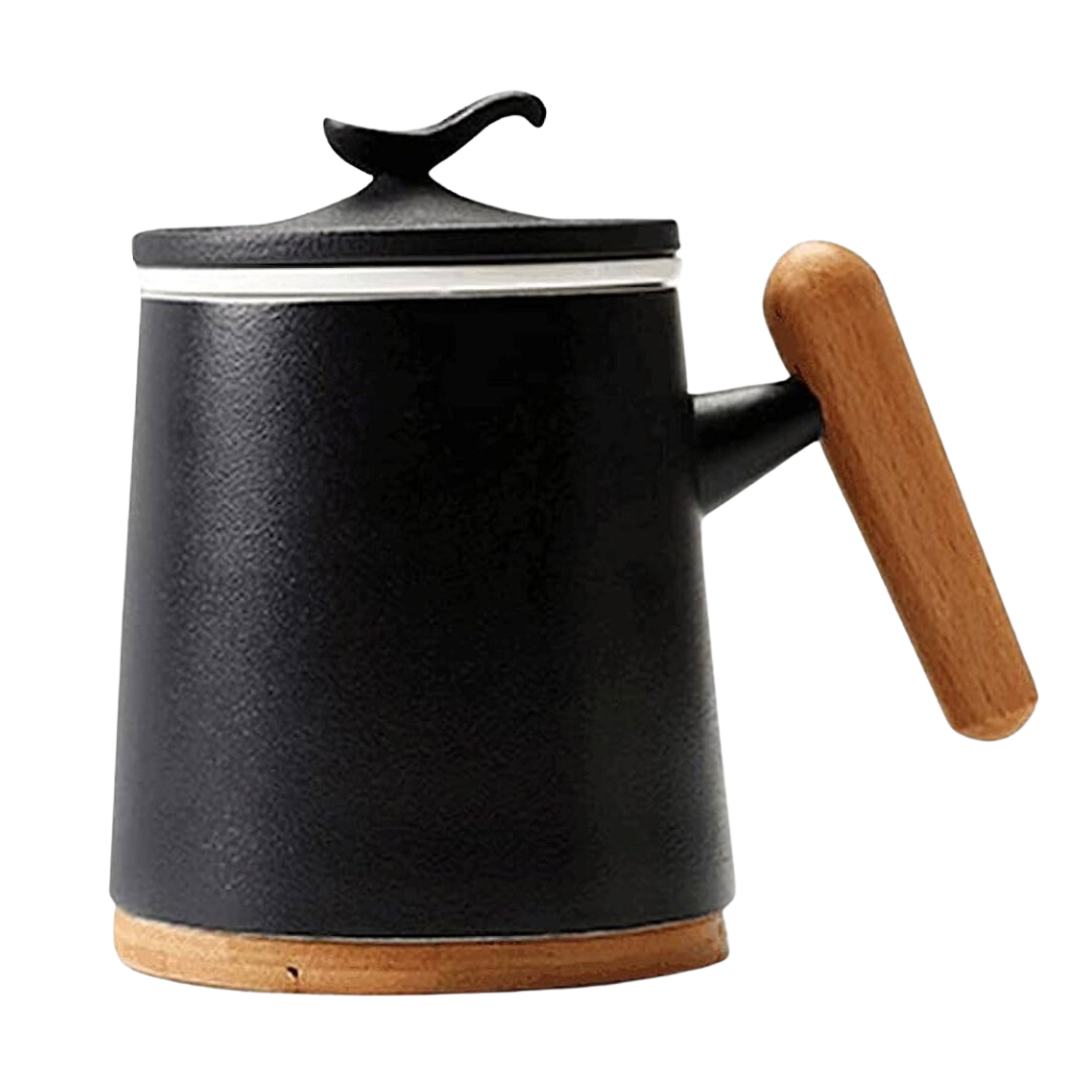 Beautifully designed, modern style and high quality Japanese style.  Designed to be used with loose leaf tea.  Unique and contemporary look with a beautiful sleek handle.  Made from quality ceramic and natural solid wood handle and base.  Includes 4 pieces, mug, lid, infuser and base.   
Perfect gift idea for holidays and many special occasions.  Elegant and durable.  Large capacity 350 ml/12 oz.
Hand wash recommended.  Not suitable for microwave ovens, dishwashers, ovens.